Atlas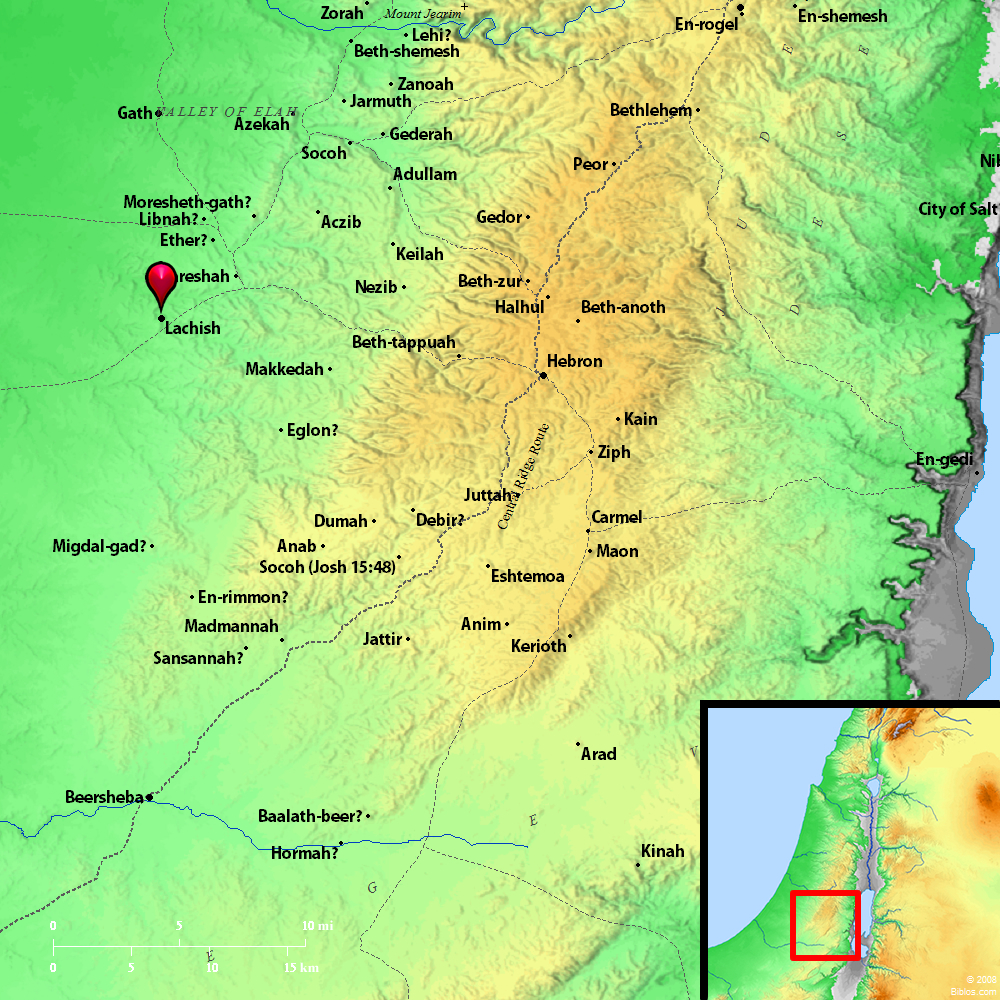 ---
Maps Created using Biblemapper 3.0
Additional data from OpenBible.info
---
You are free to use up to 50 Biblos coprighted maps (small or large) for your website or presentation. Please credit Biblos.com.
Occurrences
Joshua 15:39
Lachish, Bozkath, Eglon,
2 Kings 22:1 Josiah was eight years old when he began to reign; and he reigned thirty-one years in Jerusalem: and his mother's name was Jedidah the daughter of Adaiah of Bozkath.
Encyclopedia
BOZKATH
boz'-kath (botsqath, "stony"; Septuagint Basedoth): A town in the Shephelah of Judah named between Lachish and Eglon (Joshua 15:39). It was the birthplace of Adaiah the mother of King Josiah (2 Kings 22:1; the King James Version "Boscath"). The site is not identified.
Strong's Hebrew
H1218: Botsqath
a city in Judah